LifeLegacy Launches ImpactWriter, The First-Ever ChatGPT for Nonprofit Fundraising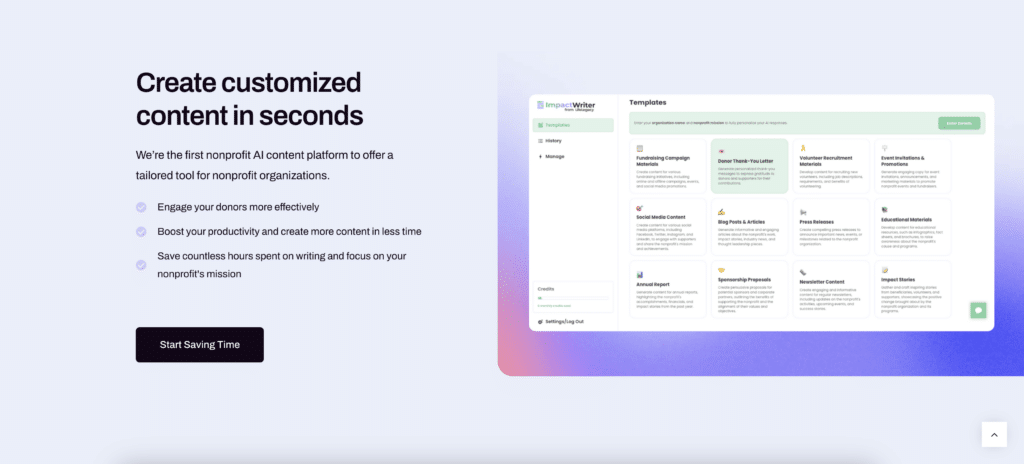 Centennial, CO – LifeLegacy, a leading provider of technology solutions for the nonprofit industry, has launched ImpactWriter, an innovative tool powered by chatGPT, that enables nonprofits to save countless hours and generate expert fundraising and planned giving content in seconds. ImpactWriter is the first-ever product of its kind in the nonprofit space and is available starting at $20 per month.
ImpactWriter is designed to help nonprofit organizations streamline their content creation process by providing access to an AI-powered writing assistant that can generate high-quality content for a wide range of communication channels, including fundraising campaigns, donor thank you letters, impact stories, newsletters, board reports, blogs, and more. The tool uses natural language processing and machine learning algorithms to analyze data and generate content that is tailored to the specific needs of each organization.
"We're thrilled to launch ImpactWriter and offer nonprofits an innovative tool that will help them save time and resources while improving the quality of their fundraising content and efforts," said Spencer Cassidy, Co-founder and CEO of LifeLegacy. "With ImpactWriter, nonprofits can get time back and focus on what matters most: their mission."
ImpactWriter is easy to use and requires no technical expertise. Nonprofits can simply input their fundraising goals, target audiences, and other key information into the platform, and the tool will generate high-quality content in seconds. ImpactWriter can also be customized to reflect an organization's brand voice and style, ensuring that all content is consistent and on-brand.
"We believe that ImpactWriter will be a game-changer for nonprofits, allowing them to generate high-quality content quickly and easily," said Brandon Stuchkus, Co-founder and Head of Technology at LifeLegacy. "By harnessing the power of chatGPT, we're able to provide a tool that is intuitive, flexible, and effective."
To learn more about ImpactWriter and how it can benefit your organization, visit: https://impactwriter.io/
PS, this press release was written by ImpactWriter! 🙂
About LifeLegacy:
LifeLegacy is a leading provider of technology solutions for the nonprofit industry. The company's mission is to empower nonprofits with innovative tools and technologies that enable them to achieve their fundraising goals and make a lasting impact on their communities. For more information, visit https://www.lifelegacy.io/.
---
---